16. 11. 20:00 – 21:30




17. 11. 20:00 – 21:30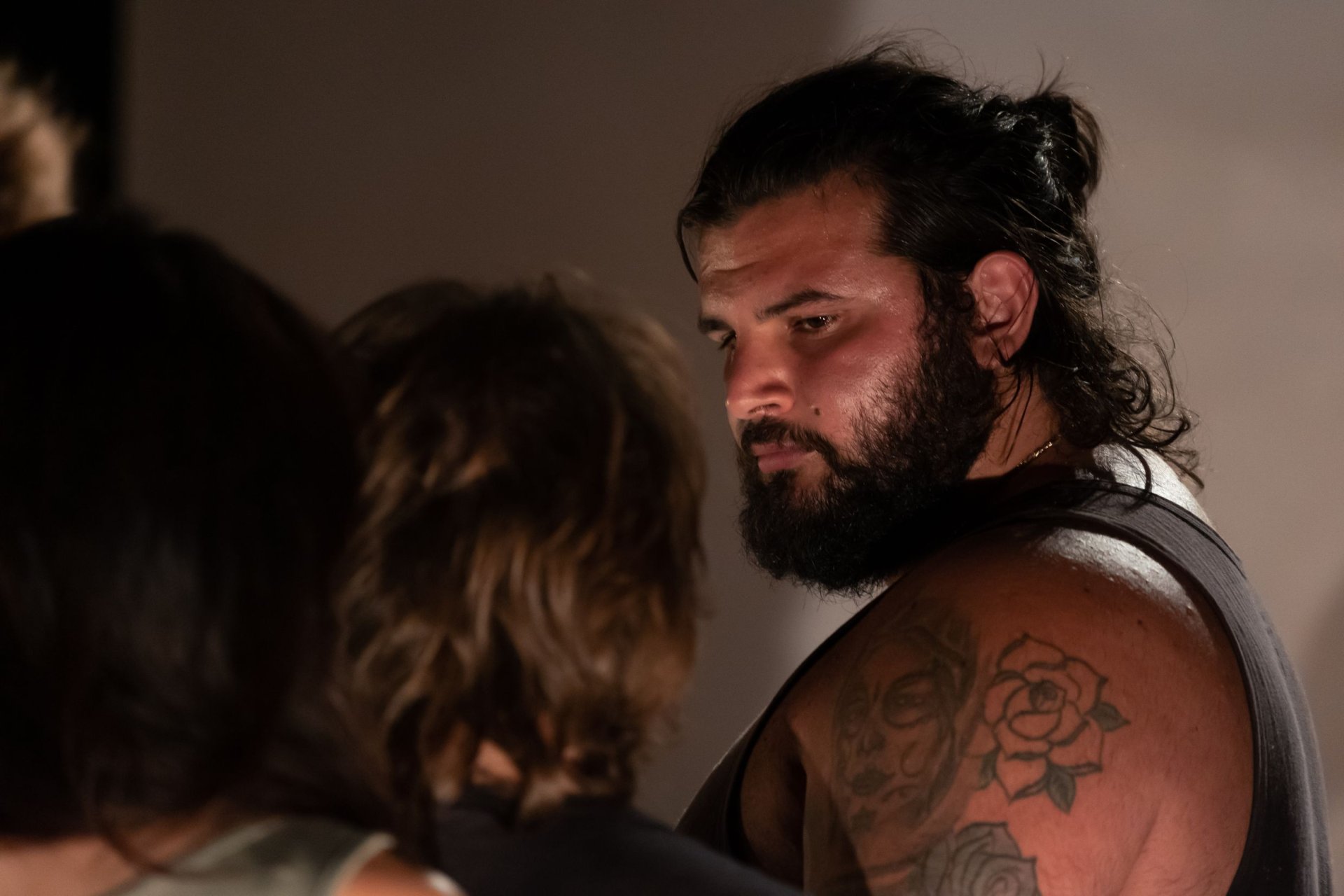 Perché non io? / Why Not Me?

Jana Svobodová & coll. / Teatro NEST, Fondazione Campania dei Festival, Neapol, Archa Theatre
Italian and Neapolitan dialect will be heard from the stage. Czech and English subtitles. The performance on 17/11 is followed by a debate with theatre director and author of the concept Jana Svobodová, creative team and the audience.
A documentary theatre performance.
World premiere.


There are nine of them. They live in Naples. They love theatre. They've auditioned for Sorrentino's films, had roles in Netflix series, and were awarded an Italian Oscar for directing a short film.
Alessandra works in a juice bar, Domenico polishes cars in the family business, Daniela works as a cashier in a pizza restaurant until late at night, Luigi teaches high-school economics, Lorenzo plays football for money, Alessandro is a DJ at a disco.
They want to stand out, to be the best, to be seen. They want to live their dream.
Nine young artists from the eastern, poor part of Naples. Nine personal stories in powerful metaphorical images.
In December 2021, Jana Svobodová arrived at the invitation of the Fondazione Campania dei Festival, within the framework of the project Quartieri di Vita, to work with young people from the Teatro Nest district in East Naples.
The young artists underwent an "extreme listening" workshop. It is a method that leads artists to independent creation based on the principle of mutual respect. The actors on the stage themselves control the lights and sound, they decide when they will speak. The text was created in the form of interviews with the director and will be performed in the Neapolitan dialect.


Média
https://fondazionecampaniadeifestival.it/spettacolo/quartieri-di-vita-e-le-universita/

Credits
Concept, director: Jana Svobodová
Sharing their personal stories and performing on stage: Alessandro Berlino, Luigi Cardone, Luigi D'Amore, Daniela De Vita, Michele Ferrantino, Claudia Fico, Lorenzo Izzo, Alessandra Mantice & Domenico Moccia.
Dramaturgy: Andrea Velotti
Dramaturgical assistance: Ondřej Hrab
Lighting and light design: Pavel Kotlík, Desidera Angeloni
Assistant director: Romana Sekáčová
Video: Jakub Hrab
Production: Romana Sekáčová, Carla Borrelli
Translation, language assistance: Camilla Carol Farias
Special thanks: Brunella Fusco, Petra Březáčková
The production was co-produced by the Archa Theatre (Prague), Teatro Nest and Fondazione Campania dei Festival (Neapol), initiated by the Czech Centre in Rome.

Premiere in Naples as part of the project Quartieri di Vita, at the Teatro Nest on 25 November 2022.
Supported by: