20. 11. 20:00 – 21:30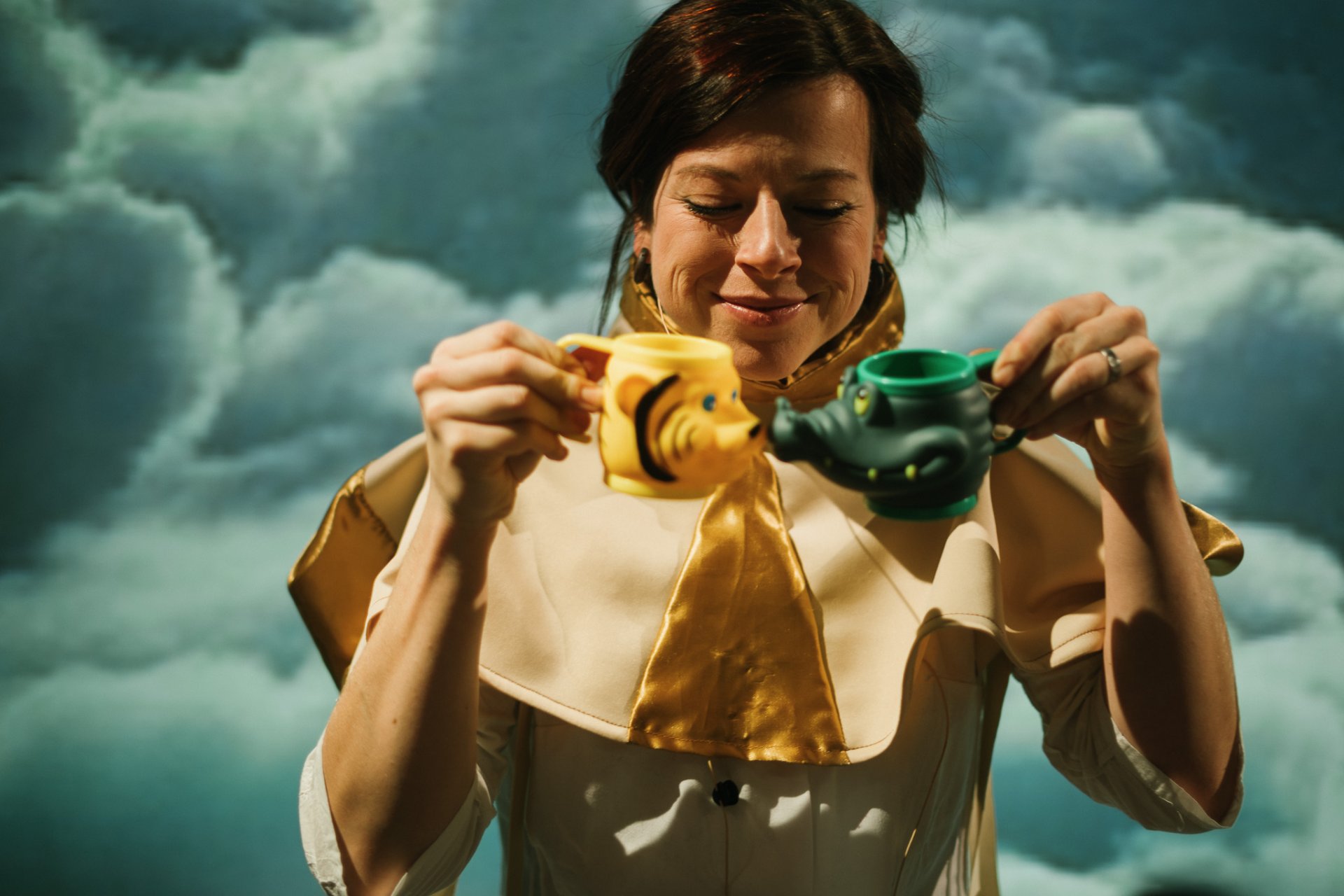 Spielraum Kollektiv
A multimedia theatrical performance
The production by the Czech-German association focuses in its original way on the topic of climate change.
The year is 2500. The research team leads you on an adventurous journey to 2022, a time when dreams have come true... Look with humour five centuries back into the year 2022 and play the role of the inhabitants of the Earth at that time. You have it all and you can have more! A pocket full of junk, a purse, a bag, the living room, the whole house! To have or not to have? Asceticism or dancing on a volcano? Are you innocent victims or ruthless accomplices? What from 2022 will be necessary in ten years, what in five hundred? What's left? Trash or treasure? What about Christmas? Have you bought all your gifts yet?
Loosely inspired by the Czech cult series Visitors (1986, Ota Hoffman, Jindřich Polák).


Spielraum Kollektiv is a free theatrical group of creators around Linda Straub and Mathias Straub. They create original productions for the contemporary audience. It mainly focuses on documentary theatre and theatre with ecological themes for adults and on musical material theatre for children. Typical is the search for new possibilities of form and the involvement of the viewer to strengthen the theme, theatrical and non-theatrical interdisciplinarity.

https://spielraumkollektiv.wixsite.com/mysite/home-cs
Credits
Concept: Linda Straub, Jakub Folvarčný, Mathias Straub, Philipp Schenker, Heda Bayer, Teresa Weiser
Director: Jakub Folvarčný
Sets and video projections: Mathias Straub
Costumes: Barbora Burdová
Performers: Linda Straub, Philipp Schenker, Hana Malaníková
Music: Myko
Light design: Patrik Sedlák
The project is supported by: Czech-German Future Fund, Ministry of Culture of the Czech Republic, Taupunkt e. V., Klub Solitaire e. V., 4+4 Days in Motion, the Archa Theatre and the Prague German Language Theatre Festival, Tandem.
The premiere of the online version was presented by the Akcent Festival during the lockdown on 21 November 2020.
The premiere of the German version was presented by the Prague German Language Theatre Festival online at the Zábradlí Theatre a week earlier.
The Useless Things project emerged from the cooperation between Spielraum Kollektiv and Taupunkt e.V. / Off-Bühne Chemnitz and is part of the year-long +3° project, in which Spielraum Kollektiv focuses on the global climate crisis and the main ecological problems associated with it, and looks for different ways of communicating it in artistic form.